FROM THE FOUNDER
"At Marvin Moo, we believe that eyeglasses should be an expression of our personal style. We proudly celebrate diversity, from face shape to eyewear taste. Chez nous, you'll always be able to find a pair that suits you, your look, and your lifestyle."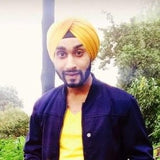 High-quality eyewear at accessible prices
Where exceptional quality, perfect fits, and fashion-forward styles come together – starting at 1500 INR for acetate frames fitted with single vision lenses.
...with you in mind. Our in-house design team in Montreal creates on-trend and timeless styles, the result of months of research and product brainstorms
ITALIAN DESIGNS
STYLE 101
What we mean when we say style
Style isn't a fixed thing — it's fluid, evolving just as you do. While glasses get a reputation for being a style to commit to, we beg to differ. Just like any accessory in your wardrobe, glasses are a part of your changing style: switch things up along with your mood, outfit, attitude, or lifestyle. Then strut your stuff.